Restaurant & Bar
---
Restaurant & Bar
Healthy living is also synonymous with a balanced diet.
From our vegetable garden, we get the aromatic herbs, freshly picked from the table, with which we season our recipes to enhance the flavour of each ingredient naturally. We offer a simple but efficient service that makes our guests' lives easier: breakfasts, brunches, lunches, snacks and light meals.
---
---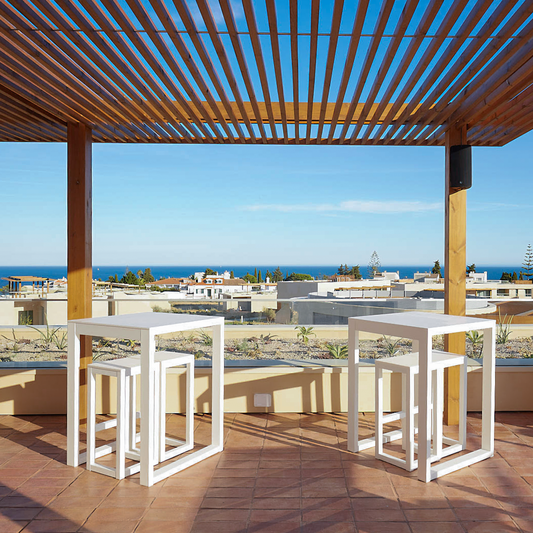 Bar
And for those who just want to relax while enjoying a drink, the White Shell Rooftop Bar is open from Saturday to Wednesday between 7:00 pm until 10:30 pm.
This is the perfect spot to be dazzled by the Algarve twilights or simply to admire the view over the whole complex, always having the sea as horizon.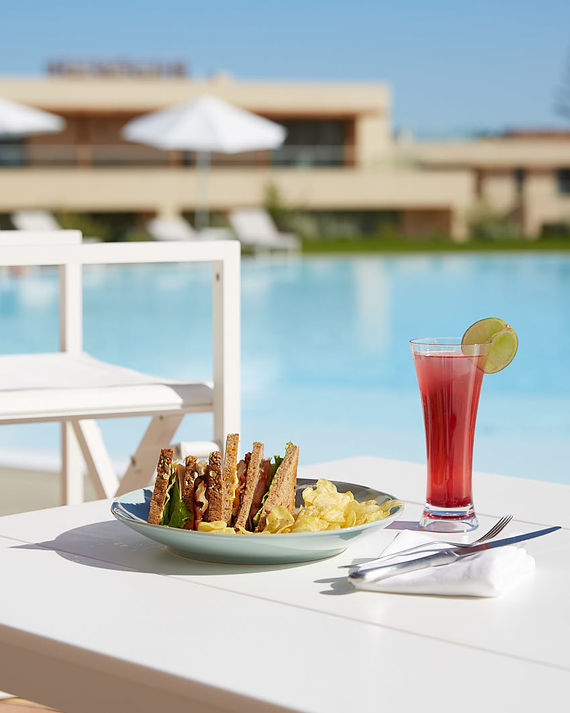 Pool Bar
On those hot summer days when one feels like staying by the pool all day long, we have light, delightful meals at the pool bar. It is opened every day from 10:00 am to 7:00 pm during summer time. Located between the pool and the spa, this is the perfect place to take a break during the day or to have a refreshing cocktail in the evening.

---